Update 8-4-2022
There are now 4 Jolt EV Chargers serving the Northern Beaches
Update 13-11-2021
Tried the Jolt charger in Bungan St Mona Vale. Busy street, but charger works fine.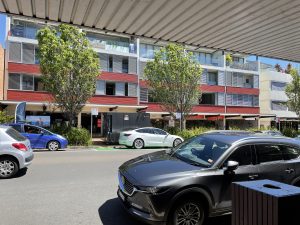 16-10-2021
Tried the EO charger at Northern Beaches Council car park at Dee Why. Quick and easy to park and use with my own cable. There is also 1 Tesla destination charger down on the next level.
At Harbord Diggers there are 4 Tesla destination chargers which were easy to park and use.
At Pittwater RSL the chargers came with their own cables and easy to park and use.
The Jolt charger at Mona Vale requires you to parallel park on a very busy street and a large Ute had parked behind with its front hanging over into the Jolt spot, so I didn't risk parking in front of the Ute today.
At Terry Hills Flower Market, both Tesla destination chargers appeared to have no power and wouldn't work.