EV charging providers usually provide an App to use and several also provide an RFID card for EV charging, great if you or the charger doesn't have mobile connectivity. The RFID cards for EV charging I use, are shown below. I've also listed all the EV Charging Apps I use on this post here EV Charging Apps
Elanga
Elanga have entered the market now and I have downloaded their app and now have their RFID card for EV charging in case I need it.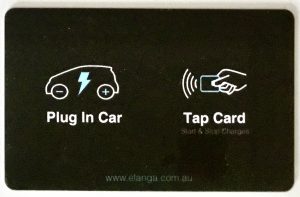 Monta
Monta also offer an RFID card for EV charging in case I need it.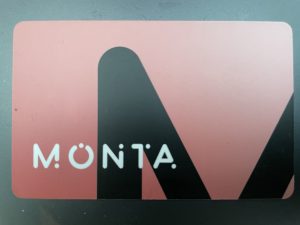 Chargefox
Update 17-05-2022
Arriving in Cooma I found the Chargefox charger wasn't communicating with the internet and their app, but I just used my Chargefox RFID card for EV charging which activates the charger locally. It worked fine, glad I had it.
Chargefox invites people to order an RFID card for EV charging, linked to their account, to use instead of paying through the app on your phone. See I have used the Chargefox RFID card at Chargefox chargers as it was quicker and easier than getting out my phone and opening the Chargefox app. It made charging very easy and links through to your Chargefox account, so you see it in your app afterwards as well. All you need to do is tap the Chargefox RFID card on the reader on the charger and it recognises your account and starts charging for you.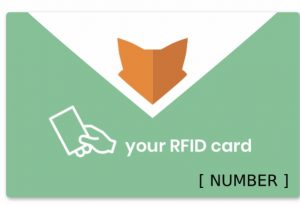 Exploren
Exploren allow you to register any RFID card for EV charging with Exploren, by visiting a charger with the app, opening the app, click on the menu item for RFID tag and following the steps, which include tapping a RFID card on the EV charger. (The RFID reader may be under the QR code sticker.) I used my Chargefox Card, so it now starts both Chargefox and Exploren chargers.
Evie
For Evie charging, the Evie RFID card was quick and easy to use and you can always open the Evie App later to see your charge history.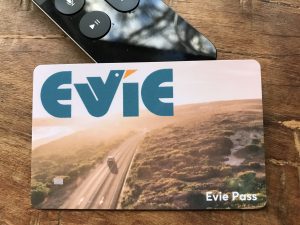 Evie offered a key fob RFID card which you can order through their app. Mine came through the post within a week and was credit card size RFID card https://support.goevie.com.au/hc/en-us
Everty
Everty offer an RFID card for EV charging also.
ChargePoint
The ChargePoint network is no longer supported in Australia, but I ordered their RFID card for EV charging .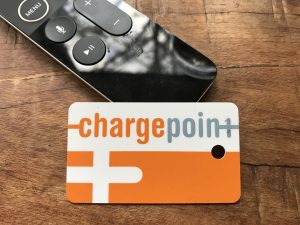 It came through the post in about a week and is a smaller, half size type of card. Apparently, due to ChargePoint's withdrawal from Australia recently, ChargePoint chargers in Australia no longer work through the app, you need the rfid card to release the plug. https://apps.apple.com/au/app/chargepoint/id356866743
Smart Charge
Here is the Smart Charge RFID card for EV charging. They are in Qld but looking to grow. Really friendly helpful staff. https://smart-charge.com.au